Gift a Loved One this Guilt-free Diwali Wellness Hamper curated by STRIVE:
Creamy Nut Butters | Chocolate Truffles & Logs | Protein Cookies 🥳
What our dear customers are saying
What's Inside the STRIVE Wellness Diwali Hamper:
This Diwali, celebrate the Festival of Lights with a gift that truly shines – the STRIVE Wellness Diwali Hamper. Packed with an array of delectable and nourishing products, this hamper is designed to fuel your wellness journey and spread chocolatey, spicy, protein-loaded joy to your loved ones.
Delicious Protein Shakes: Kickstart your day with a burst of energy, protein and almondy goodness. Our protein shakes are a delightful blend of taste and nutrition, making your mornings brighter and your body stronger💪

Protein Powder Sachets: Whether you're at the gym or on-the-go, our convenient protein powder sachets are here to help you meet your daily protein goals. They're perfect for building muscle and promoting a healthy lifestyle.🏋️

Protein Cookies: Who said nutritious snacks couldn't be tasty? Our protein cookies are a guilt-free delight, combining a crunch with a high-protein punch to satisfy your sweet cravings without compromising your health.

Vegan Sugar-free Chocolates: Sweet treats without the guilt. This vegan chocolate is a decadent, dairy-free indulgence, crafted with love and quality ingredients, making it the perfect way to savor Diwali without straying from your wellness journey.

Stevia Drops: Say goodbye to sugar and hello to a healthier alternative. Our Stevia Drops are a natural, zero-calorie sweetener that adds a touch of sweetness to your beverages and dishes without the added calories.

Amazing Peanut Butters (Two Flavors): Elevate your snacking game with our incredible peanut butters, available in two delectable flavors. Spread it on toast, blend it into smoothies, or use it as a dip – the possibilities are endless!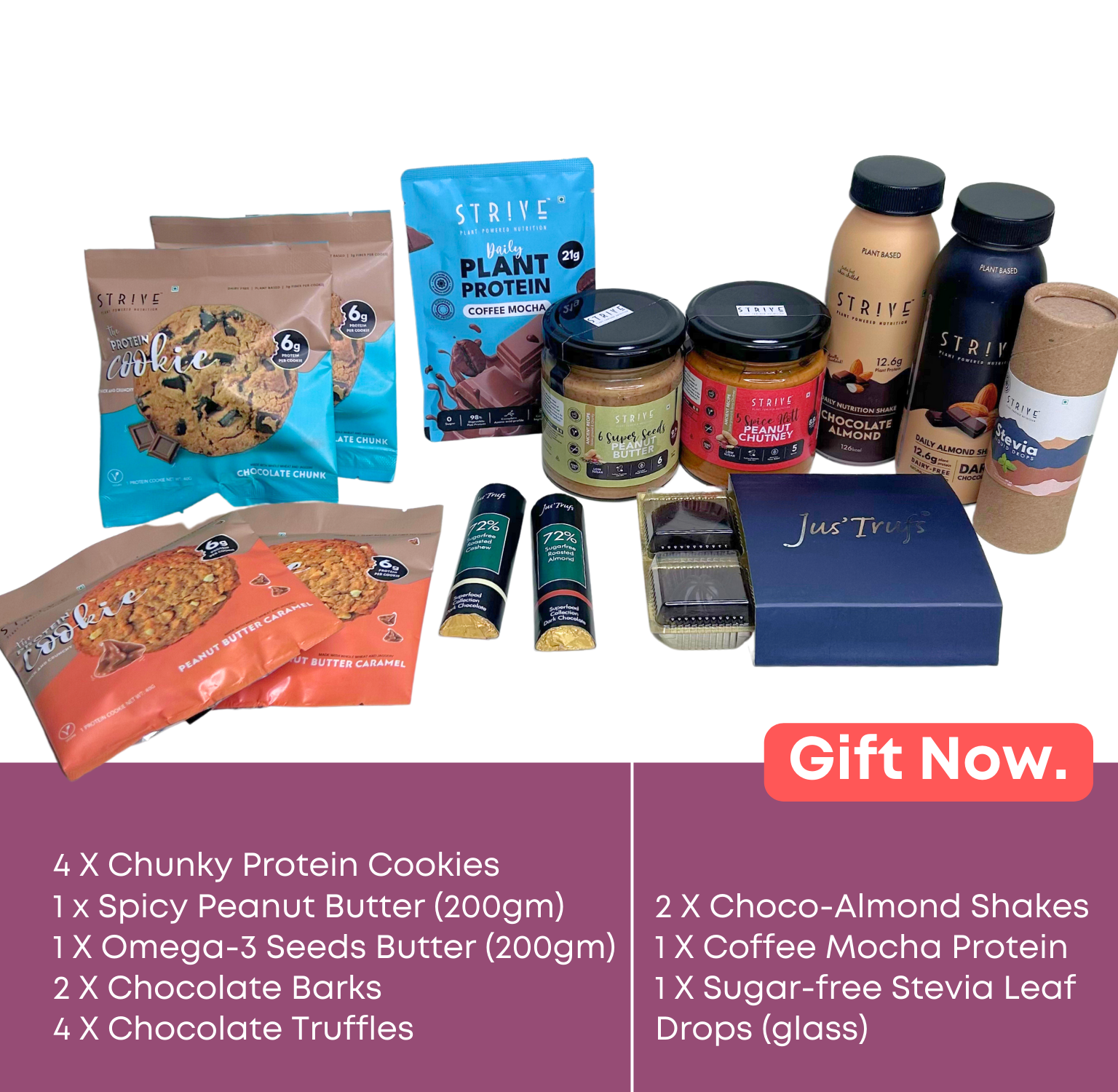 Why Choose the STRIVE Choco-Wellness Hamper?


Quality and Flavor: We believe that wellness should never come at the expense of taste. Our products are crafted to meet the highest quality standards while delivering a burst of delightful flavors.

Health Benefits: Each product in this hamper is designed to support your wellness journey. From protein for muscle recovery to the natural sweetness of stevia, we've got you covered.

Vegan-Friendly: We cater to a variety of dietary preferences, and our vegan chocolate and amazing peanut butters are proof that you can enjoy the festive season without compromising your values.

Perfect Gift: This Diwali hamper is not just a gift; it's an expression of your care and love for your friends and family. Show them you wish them good health and happiness this festive season.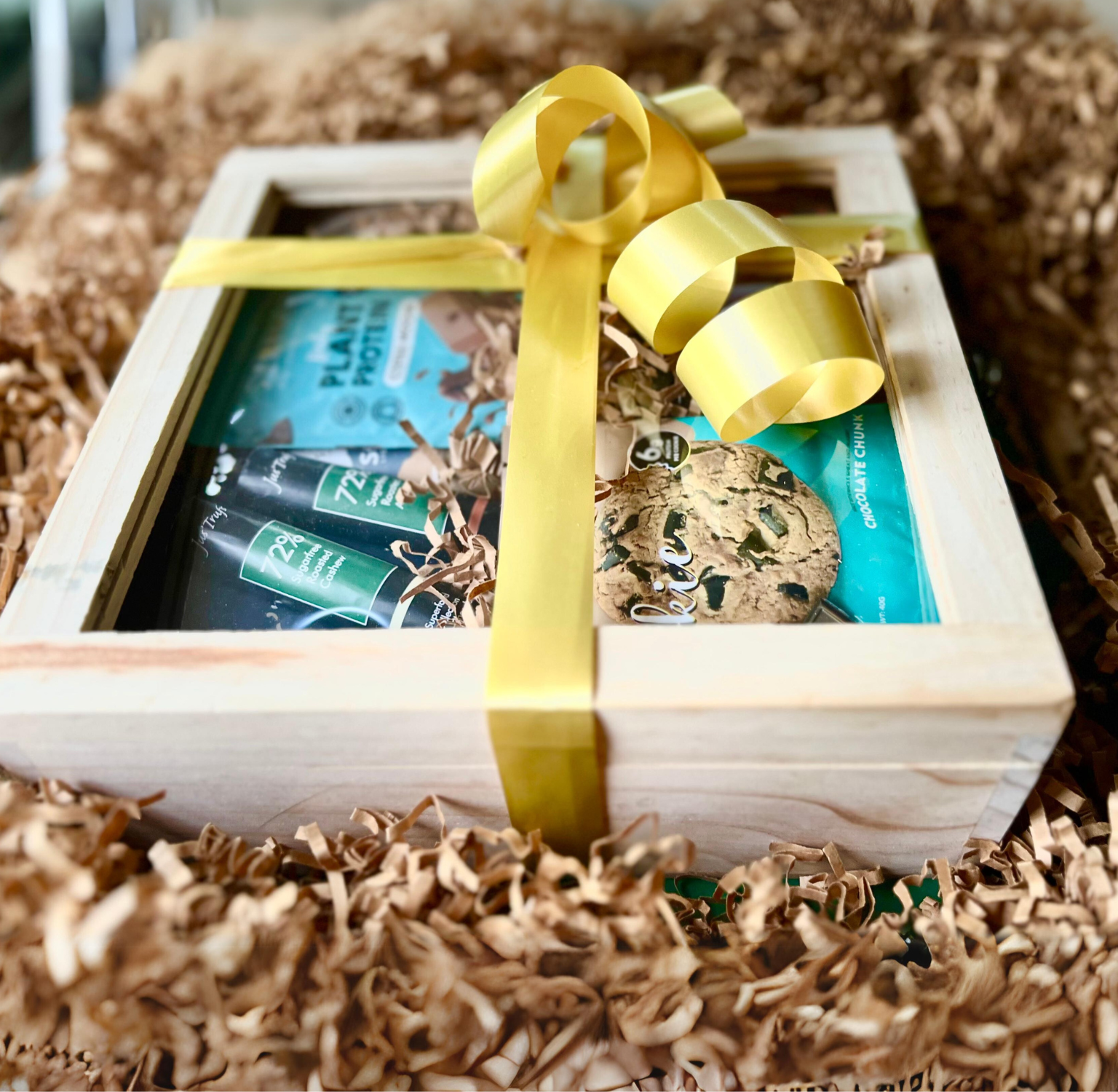 STRIVE
Email us at play@plantbyte.in if you want to collaborate with us. Also do you have a storefront that wants to list STRIVE? Drop us a note!
PLANTBYTE FOODS AND NUTRITION PRIVATE LIMITED, 565/D, 7th Main, HAL 2nd Stage, Indiranagar
Bangalore Karnataka
560008 India