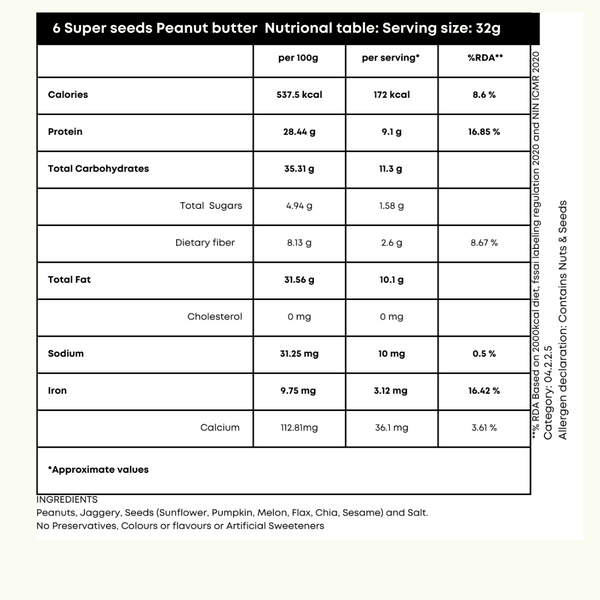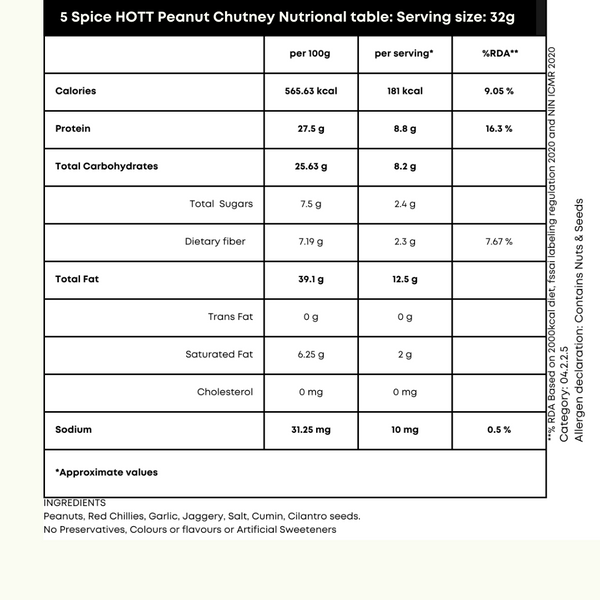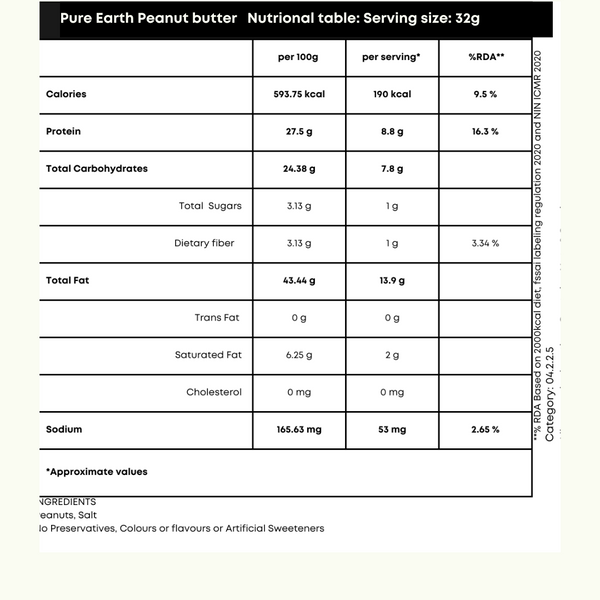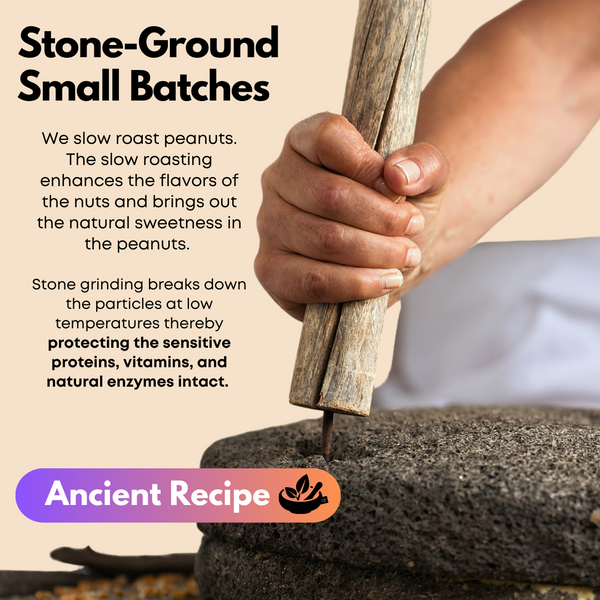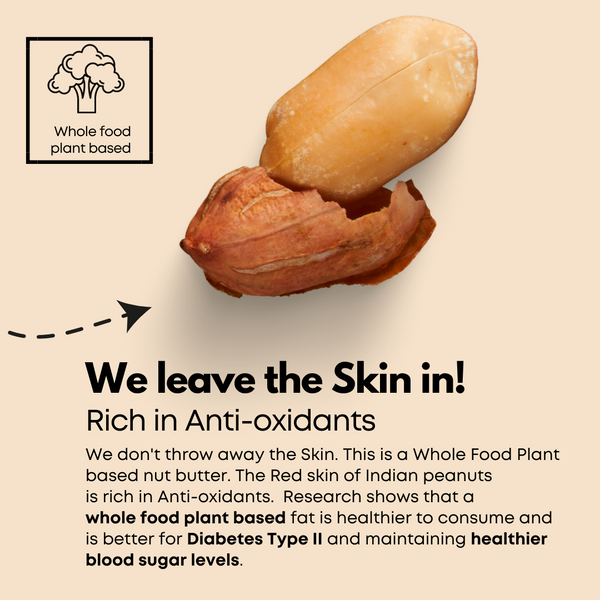 Ancient Peanut Butter (350 G) (Best Selling)
Ancient Peanut Butter 350 Gm

Ancient Stone Ground and Slow-Roasted

Peanut Skins are Anti-oxidant: Whole-Food Plant-based

100% Natural & Made with Real

Ingredients

Rich in Healthy Fats & Micro Nutrients 

0

Chemicals or Plastic 

Ideal for Fitness and Weight Management

Boost your Dosa, smoothie or morning toast with smooth Indian peanut butter for a protein boost. This Ancient recipe has the goodness of Indian peanuts with
anti-oxidant peanut skins
. These are slow-roasted and stone ground in a traditional stone grinder to reduce the impact of heat on the nut butter. We have consciously included the skin without compromising on the taste so that you don't lose the health benefits of this whole-food superfood.

For sweetened peanut butter: Contains peanuts, jaggery, and brown salt. That's it!


FREQUENTLY ASKED QUESTIONS 
Is Strive Peanut Butter vegan?
Yes, our peanut butter is vegan-friendly and contains no animal-based ingredients.
Is it dairy-free?
Absolutely, our peanut butter is dairy-free.
Oil on the surface?
Natural oil separation occurs due to stone-ground peanuts; no added oil. We avoid additives and hydrogenation.
What about soy?
No worries, our peanut butter is soy-free as we don't use soy lecithin or derivatives.
Is it sugar-free?
We offer both sweetened and unsweetened options. The unsweetened version has no added sugar.
How to store it?
No need for refrigeration. Store it in a cool, dry place away from sunlight. Use a fresh spoon each time